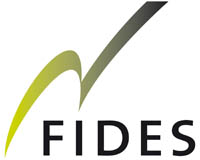 You can not miss Fides during the Dutch HortiWeek 2011
In week 44 (from Tuesday 1 till Friday 4 November), Fides presents her new varieties and brands during the leading international agricultural Horti Fair in Amstardam RAI. Besides that, the breeder of cut Chrysanthemums, flowering pot plants and bedding plants will be present during the largest trade event FloraHolland Trade Fair in Aalsmeer. The novelties in the wide Fides assortment will be present at both locations.
Especially the newest and largest cut Chrysanthemum varieties, the most extensive pot Chrysanthemum assortment and Idols series – the Fides geraniums – will be at heart this year. The two interspecific geraniums Belcanto and Mambo can also be seen, which already get a lot of international attention. Of course, the only real number 1, Calandiva®, will be present to show where she stands for. The best single flowered Kalanchoe varieties are 'out now' and the Osteospermum Margarita and Nemesia Angelart® series will be at their best. During the Horti Fair, the pot Carnation – included in the Fides assortment – will be presented in the Barbaret & Blanc stand. This stand is located next to the Fides stand in hall 10.
Fides during the HortiWeek
- Horti Fair in Amsterdam RAI, hall 10
- FloraHolland Trade Fair Aalsmeer, stand A3
- Special transport in the AQ 500 convertible!
- Flower trials in De Lier
Fides at FloraHolland Trade Fair Aalsmeer
In stand A3 at the Trade Fair (upcoming 2 till 4 November), Fides shows her new cut Chrysanthemum varieties and bedding plants novelties, such as Osteospermum Margarita Supreme and Dahlinova Hypnotica® series.
Get in Arctic Queen!
During this week, in addition to the regular shuttle buses, you can also choose for transportation in a special Arctic Queen Fiat 500 convertible. This unique way of transport – with a personal driver in a fast, bright blue AQ 500 – is possible from the Horti Fair to the Trade Fair Aalsmeer and back. Would you like to ride along with they Queen? Visit the Fides stands!
Flower trials in De Lier
During this week, you can also visit Fides in De Lier. You can see the complete assortment in our extensive flower trials at the Oudecampsweg 35c. We are open from 08.00 till 17.00 hours.
Fides is a company that is specialized in breeding and propagation of cut Chrysanthemums and pot Chrysanthemums, Kalanchoe, decorative Kalanchoe (Calandiva®), Pelargonium, Osteospermum, Impatiens New Guinea, pot Dahlia, Multiflora Chrysanthemums, Petunia, Nemesia, Calibrachoa and pot Aster.
Please also see www.fides.nl