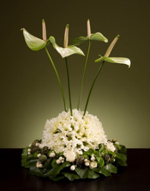 Christmas feelings
The Christmas tree brings a lot of joy in the living room. Johan Martens makes a beautiful table decoration to increase the Christmas feelings.

Leggi di più >
Christmas Gift
Do you need any inspiration for Christmas? Dutch Creations tells you all about it!

Leggi di più >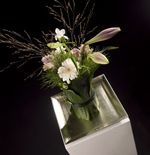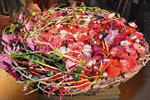 A colourful Christmas
Let us inspire you with the colours of Dutch Creations. While during Christmas the world outside some wintry weather shows, you can create a warm and cosy Christmas atmosphere with this colourful arrangement.

Leggi di più >
Contemporary Christmas
Christmas arrangements difficult? Not according to Karin Pasman! This table piece is an effortless addition on the Christmas and after Christmas period.

Leggi di più >